Zone 5 – Southern Minnesota
Acting Director: Gloria Coulter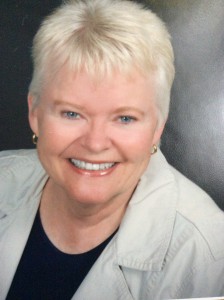 507-451-4274 – home
507-676-6537 – cell phone
gcoulter6367 (at) gmail.com
My husband and I live on an acreage near Hope, MN, 10 miles south of Owatonna. MN.  I'm a retired music specialist for the Owatonna Schools and my husband is a retired rural mail carrier.
Bob and I are charter members of the Nortonna Lodge in Owatonna and I have held several offices in the lodge.  I'm currently Youth Director and Music Leader.
Music activities keep me busy as I am organist for two churches and accompany one school choir.  I also organize the music at our Christmas in the Village, a community activity the first week in December at the Steele County History Center.  Volunteering at the History Center is a part of my life also, and I love the time I spend with Sons of Norway activities.
We have four sons – twins who live in Coeur d'Alene, Idaho and Spokane, WA, a son in Decorah, Iowa , one son in Owatonna, MN and a daughter in Dallas, Texas.   My husband raises Exhibition Pigeons and enjoys gardening.  He has many varieties of hostas.  Around Hope, he is known as "Hosta Bob".
My grandfather, Paul Paulson, his parents and six siblings, came from Norway in 1904.  His Norwegian heritage was very important to him and he instilled this in his children and grandchildren.  It is because of him that I love celebrating my Norwegian heritage.
Being in the Sons of Norway Organization has helped me appreciate my heritage and learn more about the culture and the people.  Great programs, lessons in the cultural skills, good food and good fellowship have made it a wonderful experience.
Thank you for all the dedication and contributions that have made our organization successful.  Please keep the communications  going.  Your newsletters keep us connected.  Be sure to visit our web page at http://.sofn-1.org/
Zone 5 Lodges:
Kristiania 47, Rochester, MN
Normanna 52, Albert Lea, MN
Valheim 364, Spring Grove, MN
Heimbygda 376, Lanesboro, MN
Lin-Hans-Rud 479, Hanska, MN
Kenyon Viking 487, Kenyon, MN
Nor-Win 505, Winona, MN
Storting 519, Austin, MN
Stavanger 538, Windom, MN
Lauris Norstad 558, Red Wing, MN
Elvesvingen 582, Mankato, MN
Nortonna 638, Owatonna, MN