Zone 9 – Twin Cities North
Zone 9 Director: Jan Osmonson
922 Washington St
Anoka, MN 55303-2606
(763) 222-3942
josmonson (at) comcast.net.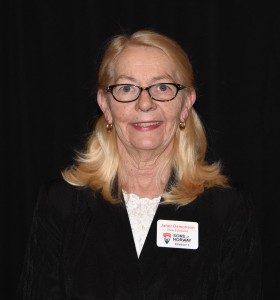 I am a member of Vennekretsen  Lodge 1-559 in Anoka, MN, where I also live. I have been an active member in Sons of Norway for 45 years and have served in many positions in my lodge.
I grew up in Gonvick a small town in Northwestern Minnesota, where almost everyone was Norwegian Lutheran. All four of my grandparents emigrated from Norway, so I have strong Norwegian roots. I enjoyed so many wonderful times with my paternal grandfather who made it possible for me to appreciate my Nordic identity. I think about how fortunate I was to have grown up in a small Norwegian town where a handshake was considered as valid as a legal document.
It is my goal to keep lodges informed about news from the Sons of Norway Headquarters, International and District 1 that would be pertinent to the members of the lodge. If you live in the north metro area and are interested in Sons of Norway, contact me!
Zone 9 Lodges:
Nidaros 1, Minneapolis, MN
Synnøve-Nordkap 8, St. Paul, MN
Trollheim 511, St. Cloud, MN
Syttende Mai 517, Minneapolis, MN
Vennelag 546, Lindstrom, MN
Vennekretsen 559, Anoka, MN