Zone 6 – South Dakota
Zone 6 Director: Sherry Stilley
138 N Harmon DR
Mitchell, SD 57301
605-996-3595
stillnord (at) mitchelltelecom.net
Greetings! I am your Zone 6 (South Dakota) Director.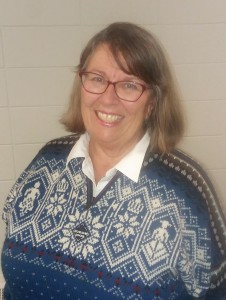 I have been a member of Sons of Norway since 1991, the year my daughter went to Norway as a foreign exchange student. She ended up marrying a Norwegian and now lives in Oslo, Norway, along with their 3 children. Since then I have served a variety of offices in my local lodge. I was Zone 6 Director previously, in 2015 and am currently serving as President in my local lodge, as well as Zone 6 Director. I have degrees in Art and Journalism from UND.
I am retired except for being an occasional substitute teacher. I love the out of doors, bicycling, my 4 grandchildren, antiques, my dog, and traveling, especially to Norway, having been there 20+ times!
I hope to visit most of the SD lodges within the next year, to get to know you all better. Please let me know when would be a good time to visit your lodge:
Zone 6 Lodges:
Gjoa 065, Sioux Falls, SD
Odin 368, Webster, SD
Viking 463, Watertown, SD
Kong Olav V 483, Canton, SD
Fjordland 508, Brookings, SD
Borgund 532, Rapid City, SD
Grieg 578, Aberdeen, SD
Fedrelandet 579, Mitchell, SD
Hovedstad 597, Pierre, SD
Lillehammer 633, Yankton, SD