Zone 10 – Iowa, Nebraska, Kansas
Zone 10 Director: NORM CARLSON
1236 71st Street
Windsor Heights, Iowa 50324
515-279-2661    Home
515-238-4244    Cell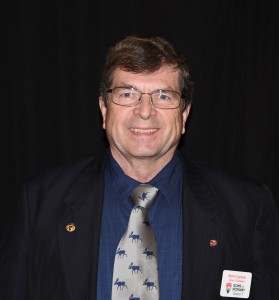 Greetings from the new Zone 10 Director. I was the founding President of Marsteinen 1-596 in Des Moines, Iowa. I
am currently serving as Treasurer for my lodge. We will be celebrating our 35th anniversary as a lodge in May of this year. 
I am a retired Medical Technologist, having worked in the Laboratory at Methodist Hospital in Des Moines for 35 years. I am currently working every other weekend as a Medical Courier, picking up specimens from clinics and hospitals and bringing them back to the Pathology Laboratory for testing.
Zone 10 Lodges:
Glitne Sioux Viking 167, Sioux City, Iowa
Kong Sverre 482, Story City, Iowa
Marsteinen 596, Des Moines, Iow
Elveby 604, Omaha Nebraska
Maihaugen 665, Overland Park, Kansas